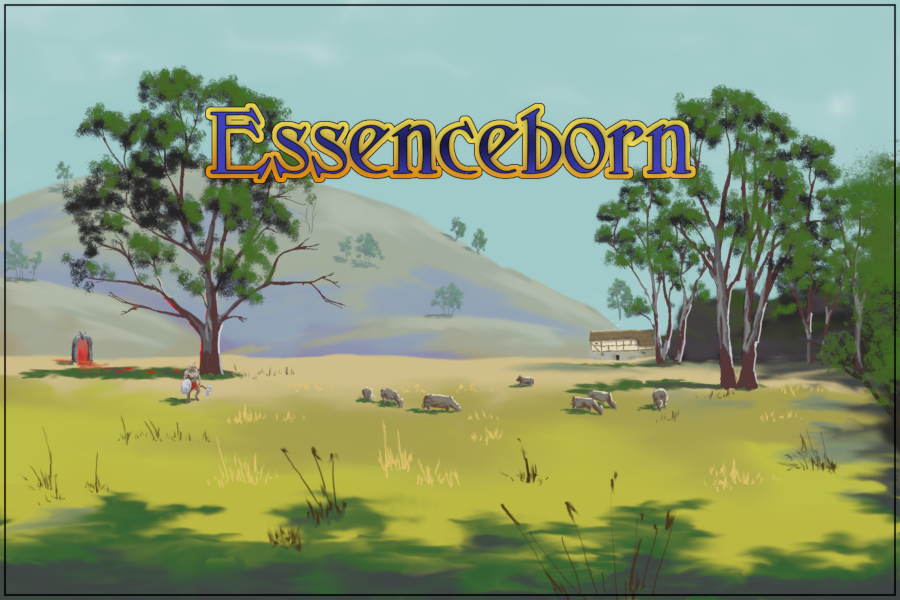 Essenceborn
Changelog: 14 February 2020
---
This week has a substantial client update.
The biggest technical change is that the Ink framework (from Inkle, used to control narrative games like 80 Days) has been integrated in to manage the tutorial and single player puzzle levels. The "Academy" section is now working correctly and is ready to be filled with content!
In visual changes, I have put together a first title screen / background for the menus. Enjoy a bemused minotaur in their first farm encounter. There are also two new sprites completing the Scaled champions (thanks to the player "paper").

In the Academy there are now 5 introductory levels under the Command section that test out the use of Ink and comprise the beginning of the tutorial for new players.
Nearing Alpha

It seems there are just a few more updates before I'll be happy to put the game into official alpha development. The alpha stage is where the focus is all on content: more themes, more single player levels. A rough checklist of what I have left before then:
update the AI to make optimal choices in the single player levels
create unique sprites for relics, particularly the banners
sprites for the two siege engines that currently share sprites
tidy up the deck manager
and features that I originally wanted to get done but will be delayed until later:
animated sprites for most champions
update lava terrain
more status effect animations and a loss of life animation
purchasing champion renames
Regardless, it is all coming together and getting ever closer to being ready for general consumption.
Files
Essenceborn client for Linux
84 MB
14 days ago
Essenceborn client for Windows
80 MB
14 days ago